İstanbul(Avr.), Tekirdağ(Çerkezköy)
İlan yayından kaldırılmıştır!
Department
Manufacturing / Production
Manufacturing / Producti...
Application Count
459 application
Job Type
Position Level
Application Count
Department
Manufacturing / Production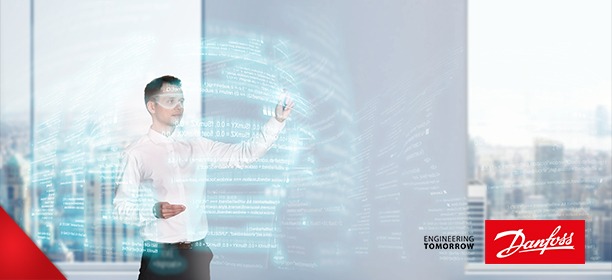 QUALIFICATIONS AND JOB DESCRIPTION
Danfoss Long Term Project Internship Program "Move"
Çerkezkoy, Tekirdag
Maslak, Istanbul

Danfoss Power Solutions, more than 3000 employees in Turkey, awaits your application for our project internship program "MOVE"!

What can you expect from the program?
6-month internship in a department of your choice at a global firm
Project management responsibility, as well as daily tasks
Department presentations and manager meetings where you will have the opportunity to get to know your own and other departments better
Visit to the plant, where more than 3000 employees work and an R&D center is located, in Çerkezköy, Tekirdağ
Background / Skills
At Danfoss, we believe that a diverse and inclusive workplace fosters creativity, innovation, and a broader perspective in decision-making. When you consider this job posting, do you feel like your profile is not a perfect match? Numerous studies have found that women and people of color are more likely to apply only when they meet all requirements listed in the job posting. Even if you do not check all the boxes, we encourage you to apply anyway. We are curious to find out how you can bring new insights to the role or to Danfoss as an organization.
You have to meet the criteria below to apply to the first ever Project Internship program at Danfoss Power Solutions Turkey:
University junior or senior, or graduate student
Available at least three days a week
Have good command of English
Important Dates
Application deadline: October 14, 2022
Review and interviews: November 1–30, 2022
Start of the program: Jan 9, 2023
Notes
Finance, Purchasing, Quality, Manuacturing, R&D, HR, Sales, and similar departments will take part in reviews.
There are shuttles from Avcılar, Beylikdüzü (near E-5), and Bahçeşehir in Istanbul to the plant in Çerkezköy.
Danfoss – Engineering Tomorrow
At Danfoss, we are engineering solutions that allow the world to use resources in smarter ways – driving the sustainable transformation of tomorrow. No transformation has ever been started without a group of passionate, dedicated and empowered people. We believe that innovation and great results are driven by the right mix of people with diverse backgrounds, personalities, skills, and perspectives, reflecting the world in which we do business. To make sure the mix of people works, we strive to create an inclusive work environment where people of all backgrounds are treated equally, respected, and valued for who they are. It is a strong priority within Danfoss to improve the health, working environment and safety of our employees.
Following our founder's mindset 'action speaks louder than words', we set ourselves ambitious targets to protect the environment by embarking on a plan to become CO2 neutral latest by 2030.
Danfoss is an EO employer and VEVRAA Federal Contractor. All qualified applicants will receive consideration for employment without regard to race, color, religion, sex, national origin, age, disability, veteran status, or other protected category.
Bachelor's(Student), Bachelor's(Graduate), Master's(Student)
English(Reading : Good, Writing : Good, Speaking : Good)
Stajyer pozisyonu ile ilgili daha detaylı bilgi almak ya da diğer iş fırsatlarını incelemek için aşağıdaki sayfaları inceleyebilirsiniz.
Stajyer İş İlanları

Yan Haklar
Özel Sağlık Sigortası, Servis, Prim, Yemekhane, Hayat Sigortası.
Stajyer pozisyonu ile ilgili daha detaylı bilgi almak ya da diğer iş fırsatlarını incelemek için aşağıdaki sayfaları inceleyebilirsiniz.
Stajyer İş İlanları