İlan yayından kaldırılmıştır!
Position Level
Specialist
Department
Engineering
Engineering
Application Count
288 application
Job Type
Position Level
Application Count
Department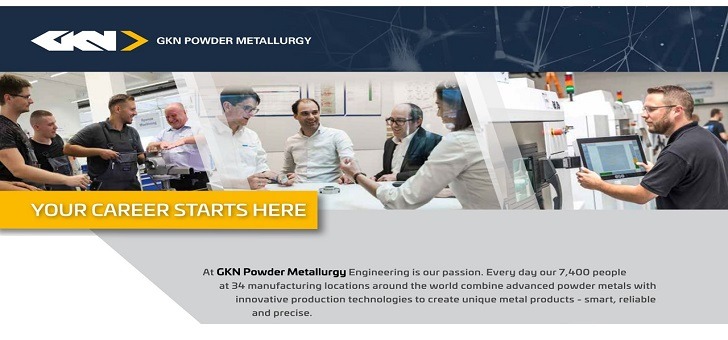 QUALIFICATIONS AND JOB DESCRIPTION
Job Description:
Preparing of Feasibility and estimated production cost

Leads and participates in engineering projects (Project Management , New product launch )

Leads and directs material and design change projects

Participates and follows new product development studies and trials

Leads engineering database and program improvements and changes

Follows product trials and prepares reports

Works together with sales, supply management, production and quality departments on projects and trials

Know-how transfer from GKN's other plants

Being in contact with Global Sales teams and load estimated production cost into the system

Having technical meeting with customer

Work as part of a team of engineers/sales persons under the direct supervision of senior engineers to contribute towards the development of new clients and new products.

Understanding needs of the market & Customer
Qualifications :
Product Engineer will be expected to use engineering technical expertise and project management knowledge for new product and development of current product.
This role will be responsible for establishing project inspection criteria, coordinating the review of project designs and ensuring the proper implementation of project elements.
Bachelor's degree in Mechanical engineering from a university

Typically has 1 to 3 years of experience about automative sector

Excellent verbal and written skills in English

Good command of Cad programs ( Solidworks or preferably Siemens NX and Autocad)

Good knowledge of MS Ofice, IATF 16949 knowledge preferred

Good communication and presentation skills

Preferably good experience about Machining operation

No travel restrictions

Military obligation for male candidates.

Willingness to learn, Functions well under pressure, dynamic ,active ,Knowledge management, Perform effectively in a deadline environment, Process improvement, Analytical aproach to problems, Problem solving, Team work and good relationship
More than 1 years of experience
Bachelor's(Graduate), Master's(Graduate)

Yan Haklar
Servis, Yemekhane.