İlan yayından kaldırılmıştır!
Position Level
Specialist
Department
Human Resources
Human Resources
Application Count
346 application
Job Type
Position Level
Application Count
Department
QUALIFICATIONS AND JOB DESCRIPTION
JOB SCOPE:
We are looking for a passionate candidate to join HR Department in Turkey. He/she will be responsible for handling daily HR tasks including HR Administration, Recruitment, Employee Relations, Training and Development, Global and Local HR Projects.
JOB RESPONSIBILITIES:
Ensure HR Database up do date with the employee's information
Responsible for keeping absence and annual leave recording systems
Maintain and update employee's files
Being responsible for all HR activities and operations; on-boarding, exit, employee experience, learning and development, talent and career management processes,
Maintain and prepare periodic HR reports
Support payroll and related activities
Execution of operational recruitment processes such as prepare and post job advert to the portals, screen candidates resumes and job applications, organizing interviews, conduct phone interviews, realizing reference checks etc.
Follow up onboarding processes of new hires
Supporting HR activities such as Performance Management, Training & Development and Employer Branding
Supporting different global and local HR related projects such as digital transformation, employee engagement and motivation, etc.
JOB REQUIREMENTS:
Bachelor's Degree preferably in Business Administration, Industrial Engineering, Human Resources Management or related disciplines
Fluent English (written/spoken)
1-3 years of relevant experience in HR, preferable in a multinational company
Knowledge of MS Office and HR tools
High level of confidentiality, professionalism with exceptional interpersonal and communication skills
Proactive, well-organized and result-oriented
1 - 3 years of experience
Bachelor's(Graduate), Master's(Graduate)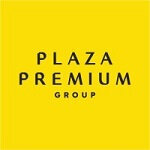 Konaklama ve Otelcilik / Havacılık
Takip Et